By Margaret Adam
Posted Tuesday, May 8, 2018
Resource of the Month: NCPedia
Welcome to a summary of NCPedia, a springboard site with wide appeal that brings our state's history and culture to life. Its broad content awaits curious students and adults alike. To reach it, first click the blue-and-white Online Resources button at this website, and then scroll down to the bigger blue button with the heading North Carolina. One of thirteen resources listed there, NCPedia was first created as eNCyclopia in 2004 by the North Carolina Government & Heritage Library in Raleigh.
More than seven thousand fact-checked articles brim with embedded images and helpful links at NCPedia. The image below from the American Dance Festival archives was reached via a link in the article Our State Geography in a Snap: Interesting Places.

NCPedia excels at user-friendliness. From its Home page, the heading "How To Use NCPedia" gives you four easy ways to start exploring. You might bookmark its home page to enjoy This Day in NC History. Or, if you've ever wondered about the dates on our state flag, enter Halifax Resolves or Mecklenburg Resolves in the Search box. Did you know that the Halifax Resolves of April 12, 1776, were the first official action by a colony calling for American independence?
Whether you are browsing or needing specific facts, resources such as William S. Powell's Dictionary of North Carolina Biography, Encyclopedia of North Carolina, and North Carolina Gazetteer are available in full text, readily searchable.
"The one thing I've always tried to do," Powell said after teaching fourteen years at UNC, "is to rub my enthusiasm for North Carolina off on my students, to make them proud to be North Carolinians and to try to help them understand why North Carolina is the way it is today -- the good and the bad," Powell said in NCPedia's own biographical summary of his life, at https://www.ncpedia.org/biography/powell-william.
Enthusiasm for North Carolina jumps off the screen at NCPedia. A few more of its many resources include

A digital textbook of NC history--Anchor--for grades 8 and up

24 audio files about state symbols and historic events such as Cooking in the 1800s: When Dinner Wasn't Fast and Easy or First Immigrants: Native American Settlement of North Carolina

Illustrated articles about 48 species of North Carolina animals, produced by our Wildlife Resources Commission

71 articles on state symbols and official adoptions such as the Carolina Tartan, our official state plaid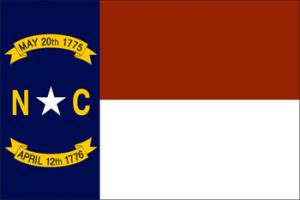 And "Listening to History" transcripts of 125 people from a series published by The News & Observer of Raleigh, with each person sharing stories from their lives in NC.

A final feature to note is "Ask a Librarian" in the top right corner of NCPedia's Home page. From 9 to 5, Monday through Friday, librarians from our state's Government & Heritage Library can answer your North Carolina-related reference questions via live chat.

NCPedia is a trusted resource. Its contributors include professional historians, librarians, archivists, subject specialists, and museum professionals. It won the Gale Cengage Learning Award for Excellence in Reference and Adult Services in 2011, and its growth makes it increasingly valuable over time. Forsyth County Public Library is proud to offer NCPedia as one of many reputable online resources available at no cost to library cardholders through the North Carolina State Library system.